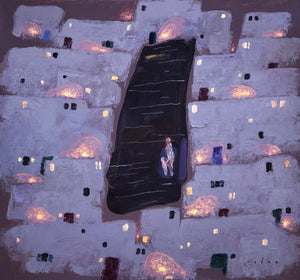 28.5"x31"  oil on canvas
Loving Everyday by Painting! 
Wondering about all the paintings which I made in the past, some of them are embarrassing to show or every once in a while I feel pretty happy about how they feel. Looking at them some of them made me thinking.... What was I thinking.....!  Good or bad, adventure goes on and looking forward painting more ideas as there's no end to it. 
#travel #stonecity #landscape #dream #ethereal