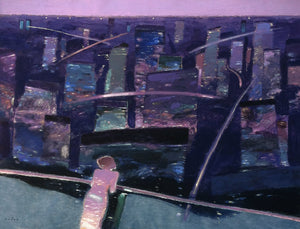 35"x46", oil on canvas
Once somebody said that sensation leads you to color tones, textures, in return bring about a revelation of sensation. I filled different textures from corner to corner this painting hoping you would enjoy different sensations as much as I did during making of this painting. Sensations that you might feel might different according to your background but hopefully  you would experience positive ones.
FRAME IS NOT INCLUDED
The painting has been varnished for protection.
Please note colors may vary from monitor to monitor due to individual settings.