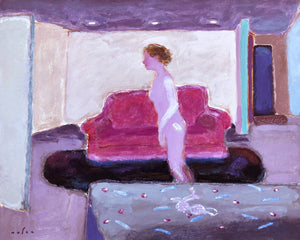 19"x24", oil on canvas
I was wondering what kind of textures I can come up with in this painting. Different textures generates different sensations and possibility is endless. Not like telling a story nor describing a subject that much I'm interested in making different textures as they are the source of emotions. I love a certain sensations that I like to create with my painting. This sensations are as same as when I see my favorite paintings. I still can't quite pin point this sensations, I can feel it but I can't find the words. All the masters in the past their art works are my source of inspirations. 
FRAME IS NOT INCLUDED
The painting has been varnished for protection.
Please note colors may vary from monitor to monitor due to individual settings.