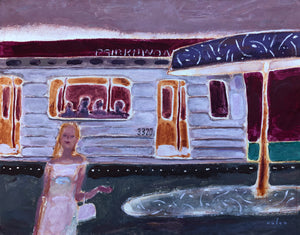 19"x24", oil on canvas
Looking at this whole painting I really start enjoying the over all impressions that I get from it. Each textures, colors, shapes every time and wherever my eyes travel I feel sense of communication. It"s almost having a conversation with your friend. Instead of friend I'm talking to textures, colors and shapes with my eyes. I enjoy the conversation like this at anytime of the day.
FRAME IS NOT INCLUDED
The painting has been varnished for protection.
Please note colors may vary from monitor to monitor due to individual settings.