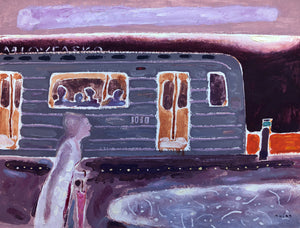 19"x24", oil on canvas
Exploring shapes, colors, textures, values, contrast, brush marks and combinations of all of them hoping that I can come up with something makes me inspire. It is a long shot but if I keep working I end up something that pleases my eyes. To me painting is like a tapestry of sensations that I can enjoy by letting my sight go free.
FRAME IS NOT INCLUDED
The painting has been varnished for protection.
Please note colors may vary from monitor to monitor due to individual settings.