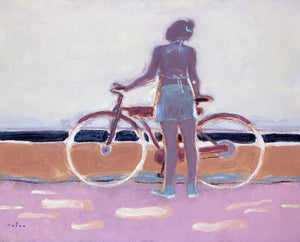 19"x24" oil on canvas
I don't know who named the bicycle-beach cruiser- but he or she is a genius and thank you for that as it says everything. They come with different sizes and colors but I love the basic design. It almost invite you to relax and enjoy the ride along the beach. Living in California it is the must to have to enjoy a day at beach.
FRAME IS NOT INCLUDED
The painting has been varnished for protection.
Please note colors may vary from monitor to monitor due to individual settings.